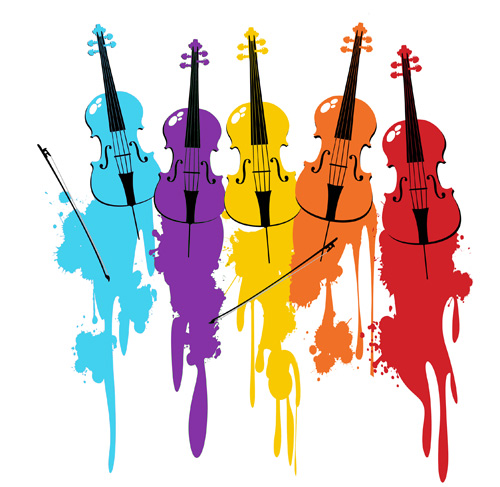 Colourstrings For Cello
What is Colourstrings?
Colourstrings is a child-centred approach to music education and has been developed for violin, viola, cello, double bass, guitar and flute. It gives every child a firm musical foundation from the very beginning of their learning both musically and technically.
It's originators are Hungarian brothers Geza and Csaba Szilvay and their approach has been established since the early 1970's. They revolutionised music education in Finland to such an extent that Colourstrings is now a major part of music education in Finland's state music school system.
Colourstrings has achieved an outstanding reputation for the success of its students, skills of its teachers, and the inspiring concepts which drive it.
How does the child learn?
Each string on the 'Cello is represented by a different colour in the Colourstrings books. Using left hand pizzicato (plucking) and natural harmonics, the child learns to play in all areas of each string with the left hand. Basic bow technique is also introduced and established. As a result, the initial technical skills of 'Cello-playing become established early on, which can then be further developed.
Colourstrings gives each child a 'musical parcel', which embraces musical expression, technical skills, ear training and a deep understanding of the music played. The early aspects of a child's musicianship (sense of pulse/beat, rhythm and inner-hearing) are also developed through the Colourstrings Method.
Learning through the Colourstrings approach is a fun and inspiring way to learn. Book a trial session and see for yourself!
Colourstrings Cello Lessons
Melanie is a professional cellist and was trained in Colourstrings by Mr. Csaba Szilvay in 2012 and 2015. Please get in touch with her to find out more. Colourstrings Cello lessons will take place in/near Tain, near Inverness, Highlands. She looks forward to hearing from you.